About Our Site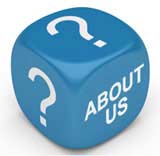 TheSurvivalExpert was formed to offer a unique reference point on being prepared with survival skills and techniques.
Many of us enjoy adventure activities in the great outdoors and take all necessary safety precautions in the event that things might go wrong. But what if you were faced with a true 'life or death' survival situation?
The aim of our website is to draw attention to some of the more common survival situations that people can sometimes find themselves faced with - often through no fault of their own. By drawing upon many of the useful tips and skills contained here, they can be adapted to a whole range of survival situations.
Being prepared for unforeseen events is always the key to making any outdoor pursuit as safe as possible but even that might not always be enough.Our experts are all outdoor enthusiasts, many of whom have themselves been faced with unpredictable challenges that have threatened to get out of control.
Our website will teach you all about your most important priorities if you're faced with a survival situation - from making a shelter to starting a fire. It will also illustrate how to find food and water in the wild and how to ensure it's safe to eat and drink.
Our experts will show you how to navigate without the use of sophisticated equipment and how you can summon help and prepare for rescue in an emergency. Additionally survival is in large part, very much down to your own determination and psychological makeup. Our experts demonstrate methods for coping emotionally with a number of very different and extreme survival situations - from dealing with extremes of heat and cold to surviving at sea and coping with an animal attack.
In combining these useful survival skills with thorough preparation, it is hoped that our website will help people to feel both mentally and physically prepared in the event that they're faced with their own 'worse case scenario'- it could even save a life!
Our concern was that there was no single UK resource for interesting features and practical advice on this subject.
Our features and articles are written by experts - who have experience, or a particular interest in this area.
Our Background
TheSurvivalExpert was founded by John Rowlinson, the founder of PtS.
John, through PtS, is involved in a number of ventures including software and property companies. A percentage of revenue from these activities goes towards funding TheSurvivalExpert and a number of similar sites.
Our focus is simply on having experts create the highest quality information possible that is widely read.
Related Articles in the 'Site Information' Category...