Essential Survival Kit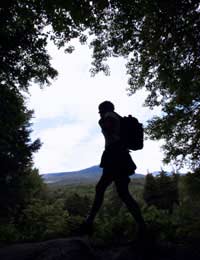 The most important advice to offer any outdoor adventure enthusiast is; be prepared for the unexpected. Most trips go off without a hitch but we've all heard the stories about expeditions and trips which have unexpectedly gone badly wrong for one reason or another. Therefore it's very useful to carry an emergency survival kit with you in the event that you get into difficulty.
There are numerous outdoor specialists who sell survival kits which have already been put together and whilst most of these contain items which will come in handy in the event of most emergencies, many people choose to put together their own kit which is specifically geared towards their particular activity combined with the kind of location they are going to be travelling to. For example, a survival kit for a whitewater rafting trip might include some items that you wouldn't need on a mountaineering trip and vice versa.
In general, however, a survival kit should consist of items which would have a direct correlation to the main priorities a person needs to consider when faced with a survival situation - those being shelter, fire, water, food, first aid and rescue. Below is a list of useful items which would be invaluable when considering those important priorities. Some of these recommendations may have to be modified, however, depending on the amount of gear you're able to carry.
Shelter
A thermal blanket or some other kind of emergency blanket will not only keep you warm but can actually be used to form some kind of roof for your shelter or used to lie on. And, although it won't offer as much protection from the cold, a poncho can also be used as a shelter's roof and will also help to keep you dry.
Some kind of rope or cord will also be able to keep the shelter sturdy and upright and, snare wire can also double up as a hunting tool. A small shovel and commando saw can also be useful items in building a shelter and some people like to include a Swiss Army knife or some other kind of multi-purpose tool which can be used for a variety of jobs.
Fire
Although it's useful to learn how to create fire naturally using friction and other methods, taking a lighter or some waterproof matches will enable you to get a fire going more quickly. Waterproof matches should also be windproof and a Zippo ® type lighter tends to be less susceptible to windy conditions. You can also buy emergency tinder kits which saves you the time you'd spend searching for it when you want to get a fire going quickly and which lights even when wet. A magnifying glass can also be used to create fire.
Water
Water is going to be very important in keeping you alive and the chances are that you are going to have to find some naturally. However, it's important that the water you intend to drink is clean and free from bacteria, so a water purification system is the best solution but, if that's not practical, you should, at least, carry some water purification tablets with you.
Food
A couple of high-energy chocolate bars and perhaps some instant dried food would probably be very welcome if you're stranded at night and need to wait until morning to plan how you intend to find food. A small pocket book of edible wild plants and berries with picture illustrations is very useful in determining what natural food is safe to eat and, more importantly, what is dangerous. Other useful items can include fish hooks and some cord or snare wire for fishing and trapping small animals.
First Aid
Your first aid kit is something which you should keep separate from your survival kit as there's a possibility you might need to access it quickly if someone suffers an accident on route. More details of the kind of things you should include in your first aid kit can be found in another article on this site.
Rescue
A small mirror and a whistle will both be invaluable if you need to summon help. A mobile phone may prove vital if you can get a signal but always remember only to use it in an emergency as you won't want to run the battery down.
What you specifically include in a survival kit will also come down to your own personal choice based upon the activity you are pursuing and the kind of terrain in which you are pursuing it, alongside the skills of both you and your travelling companions. The crucial thing to remember is that emergency survival situations whilst rare, can and do occur from time to time and the more prepared you are, the better placed you will be in being able to get out of the situation more quickly.
You might also like...