How To Survive Worst Case Scenarios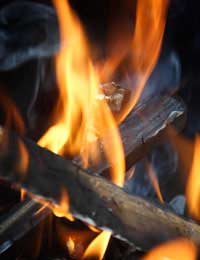 We are all familiar with somebody who'll probably be a friend, a work colleague or just an acquaintance but who seems to thrive on adversity and no matter what difficulties and challenges they face, they approach them head on and tackle them until they've conquered them.
Why do Some of Us Find it Easier to Survive Than Others?
There are adventure pioneers who have lost toes and fingers to frostbite and who've gone on to scale the likes of Everest and face those hurdles again and other less noticeable examples of people who seem beset with one struggle after another but who overcome them and still have a smile on their face. Also, consider those who have survived a parachute failure or have been taken hostage for a long time. These are all entirely different situations but which all have one thing in common - the ability to survive.
For many of those who find it difficult to 'survive' any given situation, quite often they're defeated before they've even had to face the challenge. The truth being that any form of 'situation' often means 'change' and 'adapting' and for many people who prefer their lives to tick along in an orderly fashion, change and having to adjust to anything unfamiliar can instil intense fear - that's a fear of the unknown whether it's something as relatively simple as going out with a new 'date' or braving a hurricane on top of a mountain. The fact is that these types of people are terrified of losing 'control' which makes survival in any given situation seem impossible.
However, for those who seem to face adversity time after time in good spirits, it's usually because they embrace the concept of change and the unpredictable and have learned that not only is there little to fear by change and that change is a natural evolution but that in embracing the concept of change, it instils an even greater courage and steely determination in them.
It's these kinds of qualities that are deeply ingrained within the majority of outdoor adventurers and which is why they are typical of the kinds of people who are able to survive when faced with an emergency situation. Nevertheless, there are some steps we can all take to improve our mental resilience which can enable us to survive the worst-case scenarios in any situation we may be faced with.
Step 1 – Identify the Survival Situation
Recognition of a survival situation is the first step in helping you cope. You need to quickly gain an understanding of the predicament you're in and to accept it. Questions you should ask at this stage might include, 'what has taken place?' 'who is affected?' and 'how is this affecting us?'
Step 2 – Explore the Survival Situation
Once you have identified how the situation has changed, you need to use your mind and explore the alternatives to what was familiar that will help you cope with the situation better. After weighing up all the pros and cons, you then need to create a course of action to which you're ready to commit for survival.
Step 3 – Assess What You Must Do to Survive
Once you have completed taking the necessary actions, you need to stop and assess how effective they've been and to determine whether or not the actions have helped to move you nearer to some kind of satisfactory survival solution, no matter whether the solution is a makeshift one or not. If you find that your course of action has not achieved the results you had hoped for, you need to evaluate where things might have gone wrong and devise more suitable solutions for those areas which might need improvement.
Step 4 – Persist to Survive
You must adopt the mentality that there is no such thing as 'can't'. People only fail because, ultimately, they give up trying. That's not to say that they are a failure themselves but there is always likely going to be a solution or at least a resolution of some kind if people pursue one through to its natural conclusion. As long as you never give up, there is always going to be hope that a satisfactory conclusion to any predicament can be reached.
This advice can apply to any difficult situation you might be faced with and is often put into practice in most survival situations but by following it, it can help people survive worst-case scenarios in whatever shape, size and degree of severity they come in.
You might also like...