Intestinal Parasites and Diarrhoea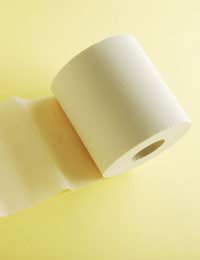 Parasites are all around you don't have to be in the middle of a jungle type environment to encounter problems with intestinal parasites as they can occur anywhere. Basic hygiene and cleanliness is your best defence against illnesses that may be caused as the result of intestinal parasites invading your body. However, what you have to remember is that we all have parasites within us and it's important not to get unduly alarmed at the thought of live organisms eating away at your insides. Nevertheless, in some cases intestinal parasites can result in you experiencing severe conditions such as diarrhoea, nausea, vomiting, fatigue and, in rare circumstances, some internal parasites, if left unchecked, can even be life threatening.
Parasites predominantly enter the intestine because of food which you've eaten which hasn't been cooked thoroughly or washed properly prior to preparation. Your hands coming into contact with contaminated water is another main cause as well as skin contact with infected soil. This, in particular, is one of the reasons you should not walk around barefoot if you're outdoors.
Getting Rid Of Parasites
If you do not have conventional medicine to hand, then pumpkin seed oil is an alternative remedy for getting rid of parasites when used in conjunction with castor oil or some other kind of laxative. However, if you're faced with a survival situation, you may need to turn to other alternative remedies.
If you're a smoker or providing you can get hold of a couple of cigarettes, then eating (not smoking) one to one and a half cigarettes can help to eliminate intestinal parasites. The nicotine stuns the worms long enough for your bowels to get rid of them. You can repeat this treatment should you have a severe case but only after 24 to 48 hours has elapsed.
Drinking two tablespoons of paraffin is also known to help eliminate intestinal parasites but once again you need to drink no more than two tablespoons and to be careful not to inhale the fumes which can harm your lungs. Drinking a prepared salt water solution in which you mix 4 tablespoons of salt with a litre of water can also be effective but you should only do this once.
Coping With Diarrhoea
Although diarrhoea is something we all suffer with occasionally in life, it isn't just caused a by intestinal parasites. Out in a survival situation, it can be the result of a whole host of factors including a sudden enforced change in diet, drinking contaminated water, anxiety and fatigue caused by your predicament, or even eating from dirty dishes.
If you regularly spend time in the wilderness, you should always ensure that you bring anti-diarrhoea medicine with you. However, in a survival situation you may need to resort to other natural methods which have proved successful.
Tannic acid is a useful remedy for diarrhoea. By cutting off some inner bark of a hardwood tree and boiling it for 2 hours, the tannic acid that is released by this process drunk as a kind of tea solution can slow or stop the diarrhoea.
Making your own medicine solution of charcoal, chalk or dried animal bones and mixing that with treated water and any citrus fruit rind and taking a couple of tablespoons every 2 hours or so has also worked for some people.
In general, however, limit your fluid intake for 24 hours at the first signs of diarrhoea.
You might also like...