Where Can I Try Out my Survival Skills?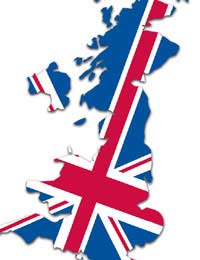 Q.Is there anywhere you are aware of, or any way of finding out, where I could try out my tracking, hunting and survival skills in the UK?
(Mr Jason Hanlon, 26 September 2008)

A.
Many people have been drawn to learning more about hunting, tracking and survival skills as a result of programmes on TV featuring the likes of Ray Mears and Bear Grylls. And, in fact, Ray Mears actually has his own school called 'Woodlore' which is based in Etchingham in East Sussex. There he runs a range of courses from understanding the basics of bushcraft such as how to start a fire using natural means, animal tracking, the importance of identifying edible plants and how to build a shelter from the resources around you and much more besides. Woodlore run numerous courses of varying difficulty. There are introductions to bushcraft, special family programmes going right the way up to week long survival expeditions. Due to Ray's popularity and commitments, however, you're more likely to be taught by one of his instructors although he does give occasional personal talks all over the country.
If you go onto the internet and type in 'survival courses uk' or 'bushcraft courses uk', you'll see there are a number of similar bushcraft and survival courses all over the UK so you should be able to find one reasonably close to where you live. The length of these courses can vary – from simple one day classes to residential week long courses and many of these schools even run survival courses abroad.
Woodsmoke in Cumbria and the Survival School in Stroud, Gloucestershire are just two and there's also one called National Pathways in Canterbury, Kent which, as well as offering courses at the school, they will also come out to where you live to teach you the basics of survival and wilderness bushcraft.
Therefore, all you have to do is to decide which course you want to go on. Some courses will teach you a little bit about many skills to give you a basic overall understanding whilst others will offer specialist courses in a specific discipline if you want to become more of an expert. Some will also focus more heavily on bushcraft skills whilst others will be more involved with wilderness survival, although there will inevitably be some crossover.
However, whether for the serious enthusiast, a corporate team building day or for a family day out to learn just a little bit more about survival techniques, many people find that these courses teach them so much – not just about nature and survival but about themselves too and they are great self-confidence builders as well as being extremely useful and very informative.
You might also like...
i been doing some survival practise is my back garden but i could use some new bet cheap and relieable gear. thank you
chucky
- 13-Jul-15 @ 12:14 PM